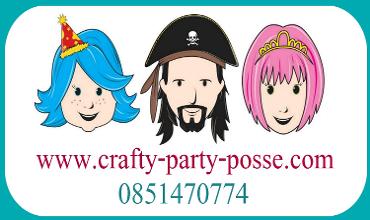 FACE PAINTING


I am a professional artist and entertainer, with many years training and experience. I carry public liability insurance, use only cosmetic-quality, skin-safe products, and comply with all guidelines regarding health & hygiene. My team of face painters are trained and insured under Crafty Party Posse .
Only professional face painting water based paint is used all of which are EU and FDA approved, contain anti bacterial & hypoallergenic properties & can easily be removed using mild baby shampoo or a very gentle soap & water although some staining can occur for a short while after removal depending on the paint used and the skin painted.
Crafty Party Posse face painters will not paint anyone who appears to be suffering from cold sores, conjunctivitis or any infectious skin condition or any other skin complaint that may worsen with the application of cosmetics. We reserve the right to refuse to paint a person for any reason or something on a person that we consider offensive.
Painters Disclaimer: SEE HERE

Crafty Party Posse is covered with Public Liability Insurance
BALLOON MODELLING
How to Avoid Going Round The Twist.
Balloon modelling can colour up your event or party
with delightful

balloon twisting creations that put a smile on

everyone's face.

FACE PAINTING


1.5 hrs
€100 up to 20/25 guests

2 hrs
€120 up to 25/30 guests

3 hrs
€150 up to 35/45 guests

4 hrs
€180 up 50/60 guests

5 hrs
€200 up to 65/80 guests




BALLOON MODELLING



1.5 hrs
€100 up to 30 guests

2 hrs
€120 up to 45 guests

3 hrs
€150 up to 60 guests
4 hrs
€180 up to 80 guests
5 hrs
€200 up to 100 guest

FACE PAINTING & BALLOON MODELLING COMBO


1.5 hrs
€125 up to 15 guests

2 hrs
€150 up to 20 guests

3 hrs
€200 up to 30 guests

4 hrs
€225 up to 45 guests

5 hrs
€250 up to 60 guests
Amount of guests is an approximation,
art chosen and if other activities are involved may affect amount of guests covered


Face painter can arrive in costume of choice, Clown - Princess - Fairy Godmother - Pirate etc.
PLEASE REQUEST ON BOOKING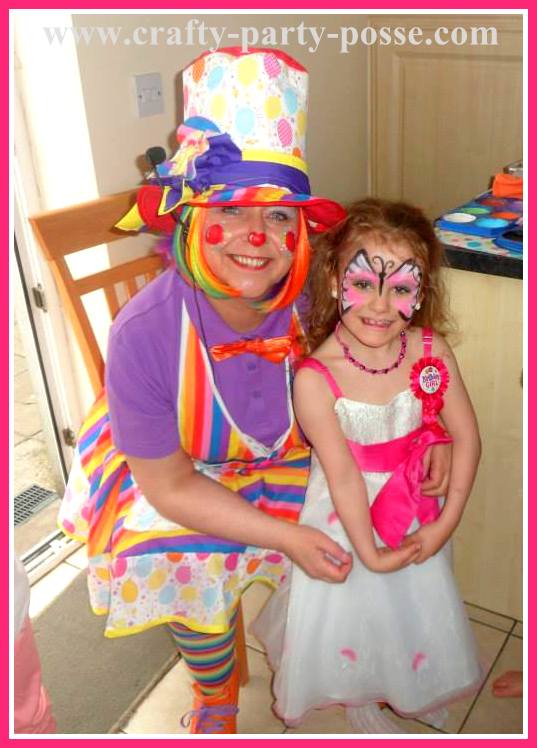 MAGIC SHOW PACKAGE PRICES
MAGIC SHOW
FACE PAINTING OR BALLOON MODELLING


1 ENTERTAINER

1 hrs
€125 up to 15 guests

1.5 hrs
€150 up to 20 guests

2 hrs
1 face painter + Loopy Loo Clown
€225 for 30/ 40 guests

Glitter tattoo option instead of face painting Extra charge applies.
2 entertainers required for larger parties


MUSIC,GAMES & PRIZES CAN BE ADDED ADD
€1.50 per child
MAGIC SHOW
FACE PAINTING & BALLOON MODELLING

1 ENTERTAINER

1.5 hrs
€150 up to 15 guests

2 hrs
€165 up to 20 guests

2 hrs
1 face painter + Loopy Loo Clown
€250 for 30/ 40 guests

Glitter tattoo option instead of face painting Extra charge applies.

2 entertainers required for larger parties



MUSIC,GAMES & PRIZES CAN BE ADDED ADD
€1.50 per child
CLICK ON PHOTOS TO ENLARGE